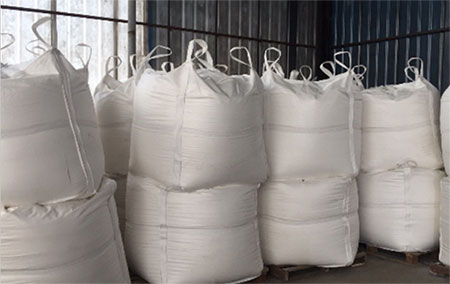 Synonyms: Phenylacetamide;
Benzeneacetamide;
2-PhenylacetaMide;
Ph-CH2-CO-NH2;
2-phenyl-acetamide;
2-Phenylacetamide;
α-Toluamide;
Phenylacetic acid amide;
Acetamide,2-phenyl;
CAS;103-81-1
Formula: C8H9NO
Exact Mass: 135.06800
Molecular Weight: 135.16300
PSA: 43.09000
Production methods
Styrene, sulfur, liquid ammonia and water into the autoclave, under 165 ℃, about 6.5 MPa pressure reaction, and then heated to steam and hurried to hydrogen sulfide gas, add active carbon decoloring, cooling, crystallization, filtration, drying and phenyl ethyl amide.This method can be improved for pipelining continuous production, styrene and ammonium polysulfide solution according to the volume ratio 1:2 to cooperate, through high pressure pipeline, reaction temperature is 200 ℃, reaction pressure for 6-7.8 MPa, the reaction time of 1.5 h.The posttreatment process of reaction products is similar to the intermittent method of high pressure kettle.Raw material consumption quota: styrene (99%) 1117kg/t, sulphur (98.5%) 716kg/t, liquid ammonia (99%) 539kg/t, activated carbon 47kg/t.Another method of production is to heat up the hydrolysis of benzene acetonitrile (a mixture of benzyl chloride and sodium cyanide in dimethylamine aqueous solution) in sulfuric acid or hydrochloric acid.Adding phenylacetonitrile concentrated hydrochloric acid, stir to dissolve and 50 ℃ in half an hour.Then the water is slowly added to the crystal after cooling, and then it is filtered and washed with ice water.The raw material is washed with sodium carbonate solution, then washed with ice water, and then it can be purified with benzacetamide.Raw material consumption quota: benzyl chloride (95%) 1190kg/t, sodium cyanide (95%) 527kg/t, dimethylamine (industrial products) 20kg/t, sodium carbonate (industrial products) 185kg/t, sulphuric acid (92.5%) 1760kg/t.
Use:Used as an intermediate for drugs such as penicillin and phenobarbital.It is also used to prepare phenylacetic acid, spices and pesticides to kill rat apis.
Appearance & Physical State: White krystalline powder.
Density: 1.098 g/cm3
Melting Point: 157-158ºC
Boiling Point: 280-290ºC (dec.)
Flash Point: 142.6ºC
Refractive Index: 1.552
Vapor Pressure: 0.000537mmHg at 25°C
Safety Info
RTECS: AC7705000
Safety Statements: S22-S24/25
HS Code: 3004909090
Hazard Codes: Xi